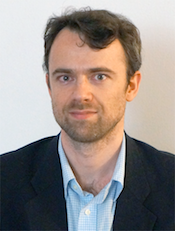 Address:
Room 1226, 715 Broadway,
New York, NY 10003, USA.

Directions to lab



---
I'm joining Facebook!
I'm happy to announce that I am joining Facebook's new AI Group, a research laboratory with the long term goal of making major advances in the field. I'll be working alongside Yann LeCun, who will be leading the Group (Link). Facebook first announced the AI Group in September to work on problems in deep learning, machine learning and computer vision.
I will be working part time at Facebook until May, when my sabbatical starts and then I will be based full time at Facebook's new office at Astor Place, one block away from NYU. After my sabbatical, I will continue to work both at Facebook and NYU.
Facebook is building the AI Group here in New York, in Menlo Park and in London. This is an exciting time for the field, and I'm looking forward to getting started.
---
Research Overview
My research is in the areas of Machine Learning and Computer Vision. I am particularly interested in applying Deep Learning methods to object recognition. I also work on low-level vision problems, with applications to computational photography and astronomy.

---
Deep Learning for Computer Vision
NIPS 2013 Tutorial [Slides]
---
Online Recognition Demo
See our deep convolutional network demo here. This network achieves 16.5% top-5 error on the Imagenet 2012 classification challenge, around 2% better than the network of Krizhevsky et al. (NIPS 2012).
---
International Conference on Learning Representations 2014
I am one of the Program Chairs for a new conference on feature learning and representation learning. The submission deadline is December 20th. Check out the website.
---
Latest Work
Pre-prints of recent research can be found on arXiv: Link
---
Selected Projects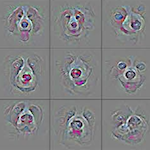 Visualizing and Understanding Convolutional Networks
Matt Zeiler and Rob Fergus, arXiv pre-print, Nov 2013, PDF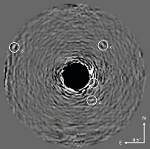 Reconnaissance of the HR 8799 Exosolar System I: Near IR Spectroscopy
B. R. Oppenheimer et al., Astrophysical Journal, March 2013
PDF | Project page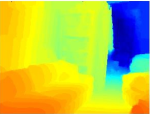 Indoor Segmentation and Support Inference from RGBD Images
Nathan Silberman, Derek Hoiem, Pushmeet Kolhi and Rob Fergus, ECCV 2012
PDF | NYU Depth Dataset v2.0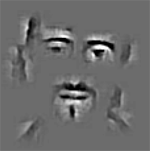 Adaptive Deconvolutional Networks for Mid and High Level Feature Learning
Matt Zeiler, Graham Taylor and Rob Fergus, ICCV 2011
PDF | Project Page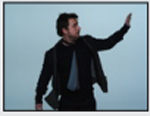 Learning Invarance through Imitation
Graham Taylor, Ian Spiro, Christoph Bregler and Rob Fergus
CVPR 2011. PDF | Project Page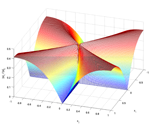 Blind Deconvolution using a Normalized Sparsity Measure
Dilip Krishnan, Terence Tay and Rob Fergus, CVPR 2011
PDF | Project Page


Dark Flash Photography
Dilip Krishnan and Rob Fergus,
ACM Trans. on Graphics (Proc. SIGGRAPH 2009).
High res PDF (73Mb) | Low res PDF (5.1Mb) | Project page

80 million tiny images: a large dataset for non-parametric object and scene recognition
Antonio Torralba, Rob Fergus and William T. Freeman
PAMI, November 2008. PDF | Bibtex | Project page

Removing Camera Shake From A Single Photograph
Rob Fergus, Barun Singh, Aaron Hertzmann, Sam T. Roweis and William T. Freeman,
ACM Trans. on Graphics (Proc. SIGGRAPH 2006).
PDF | PPT | Code | Project page