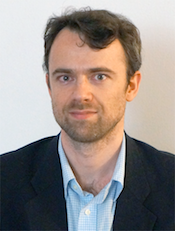 I am also a Research Scientist at Facebook AI Research.


Address:
Room 1226, 715 Broadway,
New York, NY 10003, USA.

Directions to lab



---
Research Overview
My research is in the areas of Machine Learning and Computer Vision. I am particularly interested in applying Deep Learning methods to object recognition. I also work on low-level vision problems, with applications to computational photography and astronomy.

---
Deep Learning for Computer Vision
NIPS 2013 Tutorial [Slides]
---
Online Recognition Demo
See our deep convolutional network demo here. This network achieves 16.5% top-5 error on the Imagenet 2012 classification challenge, around 2% better than the network of Krizhevsky et al. (NIPS 2012).
---
Latest Work
Pre-prints of recent research can be found on arXiv: Link
---
Selected Projects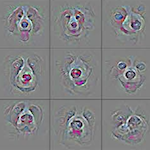 Visualizing and Understanding Convolutional Networks
Matt Zeiler and Rob Fergus, ECCV 2014, PDF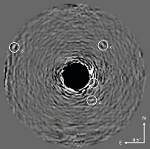 Reconnaissance of the HR 8799 Exosolar System I: Near IR Spectroscopy
B. R. Oppenheimer et al., Astrophysical Journal, March 2013
PDF | Project page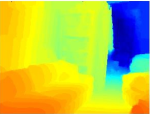 Indoor Segmentation and Support Inference from RGBD Images
Nathan Silberman, Derek Hoiem, Pushmeet Kolhi and Rob Fergus, ECCV 2012
PDF | NYU Depth Dataset v2.0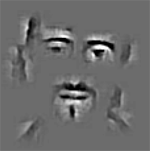 Adaptive Deconvolutional Networks for Mid and High Level Feature Learning
Matt Zeiler, Graham Taylor and Rob Fergus, ICCV 2011
PDF | Project Page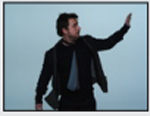 Learning Invariance through Imitation
Graham Taylor, Ian Spiro, Christoph Bregler and Rob Fergus
CVPR 2011. PDF | Project Page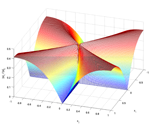 Blind Deconvolution using a Normalized Sparsity Measure
Dilip Krishnan, Terence Tay and Rob Fergus, CVPR 2011
PDF | Project Page


Dark Flash Photography
Dilip Krishnan and Rob Fergus,
ACM Trans. on Graphics (Proc. SIGGRAPH 2009).
High res PDF (73Mb) | Low res PDF (5.1Mb) | Project page

80 million tiny images: a large dataset for non-parametric object and scene recognition
Antonio Torralba, Rob Fergus and William T. Freeman
PAMI, November 2008. PDF | Bibtex | Project page

Removing Camera Shake From A Single Photograph
Rob Fergus, Barun Singh, Aaron Hertzmann, Sam T. Roweis and William T. Freeman,
ACM Trans. on Graphics (Proc. SIGGRAPH 2006).
PDF | PPT | Code | Project page