Directions
Main address (Warren Weaver Hall Building):
Courant Institute of Mathematical Sciences
251 Mercer Street
New York, NY 10012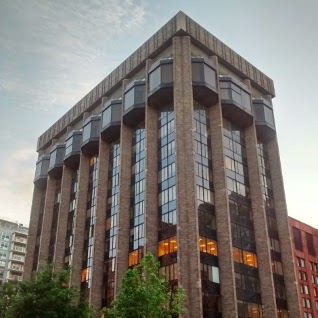 Warren Weaver Hall houses the CS administrative and a subset of CS faculty and research groups on the 3rd and 4th floors. (Find our administrators and faculty )
Directions to Warren Weaver Hall: You can get here by car or public transportation.
---
Computer Science's Fifth Avenue Location:
60 Fifth Avenue
New York, NY 10011

The Fifth Avenue building houses an additional subset of CS faculty and research groups on the 3rd to 5th floors. Some faculty are also located on the 6th floor with the NYU Center for Data Science. (Find our faculty )
Directions to 60 Fifth Avenue from Warren Weaver Hall: Walk north along Mercer Street to 8th Street. Turn left onto 8th Street, and walk three blocks to 5th Avenue. Turn right onto 5th Avenue, and walk north for four blocks. The entrance of the building is just past 12th Street on the left side of the street.