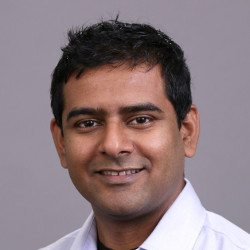 Lakshminarayanan Subramanian is an Associate Professor in the Courant Institute of Mathematical Sciences at NYU. His research interests are in the areas of networked systems and data science with applications in computing for development (also referred by the acronymn ICTD). He leads the Open Networks and Big Data Lab and is a member of the NYU Systems group. He is associated with the Center for Technology and Economic Development, Center for Data Science and NYU WIRELESS.
He is a Co-founder and Chief Scientist at Entrupy Inc, a startup that uses machine vision algorithms and microscopy to authenticate physical goods and enable trustworthy commerce.
Research group: Open Networks and Big Data Lab
Research Links: Open Networks and Big Data.
People: Talal Ahmad (Ph.D. student), Sunandan Chakraborty (Post Doc), Shiva R. Iyer (Ph.D. student), Yan Shvartzshnaider (Post Doc), Ashwin Venkataraman (Ph.D. student) and Fatima Zarinni (Research Scientist).
---
Research
Open Networks
Next-gen Networks
Security and Privacy
Big Data
Crowds
Socio-economic Inference
---
Recent and Selected Publications