Michael Walfish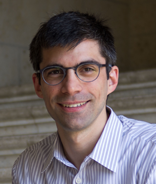 I am a professor at NYU in the Computer Science department in the Courant Institute.
My interests are in computer systems, security, and networks. Here is a bio.


Teaching
Archived UT classes
Contact Information
Room 412
60 Fifth Avenue
New York, NY 10011

tel: +1 212-998-3244 [but I do not use voicemail and telephone is not a great way to get in touch.]
email: my user name is mwalfish. the domain is cs.nyu.edu.