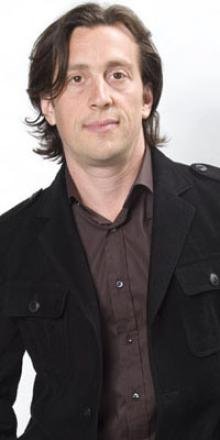 One of the great things about teaching computer science at NYU to undergrads and graduate students, where I've taught since 1999, is that I'm reminded every day in class about the vibrancy of the New York technology community. NYU is now attracting major talent because New York has become one of the points on the map where young, gifted programmers and technology visionaries want to be -- where they want to work, live and learn.
And one of the great things about being a part of the NY Tech MeetUp community since 2005 is that I feel the same energy in the NYTM community. That's one of the reasons I was psyched to host November's "All-Academic" New York Tech Meetup.
In my introduction to that evening's demos, I made the case that the NYC technology community is on the rise and that an important next step is for us to strengthen the ties between New York area's academic institutions and community's entrepreneurs, technologists, and the startup companies that make up our membership. I believe that the NYTM is uniquely positioned to be a focal point in the bridging of those communities.
My goal in running for the position of board member of the NYTM is to make that belief a reality -- to bring not only my passion but also my own unique position as a faculty member at NYU and a mentor to undergraduates, graduate students and early stage companies -- to ensure that the remarkable NYTM community can become a focal point for connecting the academic, start-up and venture capital communities.
NYC is on the rise everybody knows it.
Practically every day the media churns out a story about what's happening here. We now have the VC, legal, and other important infrastructure. So what do we do next to maintain our newfound position as a major innovation hub for the rest of the 21th century?
Brad Feld, co-founder of TechStars recently identified four requirements entrepreneurial communities need to grow and evolve in his post, "How to Create a Sustainable Entrepreneurial Community," Brad identifies these four requirements:
Don't try to be Silicon Valley (it's a special place -- don't try to emulate it -- Learn from the strengths and incorporate the ones that fit with your community while trying to avoid the weaknesses.)
It takes at least a half dozen people that are committed to provide leadership over 20 years
You have to do things that engage the entire entrepreneurial community
You have to continually get new first time entrepreneurs into the entrepreneurial community
Looking over Brad's four points, I think we've got numbers two through four pretty well covered already: the NYTM certainly engages everyone in the community and there are certainly a vast array of smaller groups that address the diverse interests of our community. And we have leaders from various constituencies within our ecosystem who are dedicated to NYC for the long term. Plus New York City is gets a terrific supply of first time entrepreneurs coming from around the country.
The one point that we need to address -- and the point that NYTM is in a unique position to address -- is how we can best carve out our own identity and heed Brad's warning to not try to "be" Silicon Valley; but, instead learn from its strengths and incorporate them into our own. Well, if I was going to point to one area we can learn from it would be the Valley's relationship with its local university scene (e.g. Stanford). And to that end, here's a very brief (one paragraph) history lesson:
In 1930's before the Valley was the tech mecca it is today, Dean Fred Terman of Stanford's engineering school encouraged two of his students, William Hewlett and David Packard to start their own company. Hewlett Packard was born in 1939, literally in a garage, and in the years since then Stanford has birthed such tech companies as Google, Yahoo, Cisco and Sun, among many others.
At NYU we turn out tech savvy graduates from Computer Science, ITP, NYU Poly, as well as Math and Stern. Columbia University also has multiple departments training tech talent including Applied Math, Computer Science, Engineering, and Business. And there are numerous other top academic institutions in the New York area, such as Cooper Union and Parsons (with its awesome Art, Media and Technology program) just to name two, that are producing graduates capable of starting and growing new tech companies. Indeed, according to nyc.gov we have more college students here than any other US city. Some of the best law schools in the country are right here too.
As we saw at November's "All-Academic" NY Tech Meetup, there are amazing things going on just outside the city at places like Rutgers and Stonybrook. And if we draw a slightly larger circle around the city we get huge powerhouses like CMU, Brown, Princeton, and Yale (not coincidentally all four of those schools were included in HackNY's recent road trip series to educate students about the opportunities in the NYC startup scene). The list of academic institutions that are training NYC's future hackers and founders goes on and on.
Why haven't we created twenty Googles with all the infrastructure and our amazing schools?
I think it is a question of culture.
To change that culture I think we need:
NYC startups to think about the academy to solve hard problems and hire talent.
NYC entrepreneurs to go to the local universities to find ideas, cofounders and technologies to commercialize.
NY area academics to be more open to working with startups and value having their inventions brought to market.
Top students from NY area schools to know more about the opportunities available outside of Wall Street and other big companies.
Culture changing is hard, and it doesn't happen overnight.
Much of my work outside of the classroom for the past five years has been aimed at changing this culture. I have been bringing my students to NYTM events since 2005. I've worked hard to increase the number of startups that work with NYU's Information Technology Projects course, a capstone course for our MSIS program. And working with student clubs including NYU's ACM Chapter and tech@NYU I've brought internet luminaries and innovators to speak and help inspire students to change the world -- one such talk was the genesis of diaspora -- and to educate them about the world of innovation.
Last year, along with Hilary Mason (bit.ly) and Chris Wiggins (Columbia University) I founded hackNY.org to federate the next generation of hackers for the NYC innovation community. I have done my best to help Frank Rimalovski with the great work he is doing with the NYU Innovation Fund. And subject to approval from NYU housing, next year under my guidance tech@NYU will launch an exploration floor dedicated to hackers and entrepreneurs.
There is still much work to do.
There is still a massive amount of talent and innovation locked up in the ivory tower. (We are still sending too many of our most talented graduates to Wall Street.)
From my position bridging the academic world and NYC's innovation community I believe I can help NYTM work with the academies of Greater New York to bring the NYTM community to the next level.
Plus: I WRITE CODE.