<![if !vml]>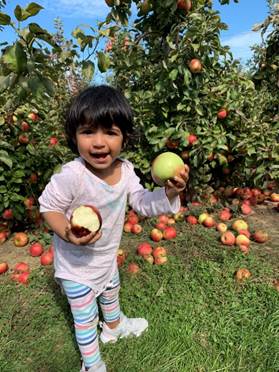 <![endif]>
[Contact] [Publications]
I am a Professor in the Computer Science Department at New York University, part of the Courant Institute of Mathematical Sciences.
Previous affiliations:
1999-2003: PhD at Princeton CS Department under the supervision of Prof. Sanjeev Arora .
2003-2004: Member of School of Mathematics , IAS.
2004-2007: Assistant Professor at the College of Computing at Georgia Tech.
2007-2011: Associate Professor at NYU.
2011-2013: Visiting faculty at U.Chicago with the theory group.
Teaching:
NYU:
Fall 23: CSCI-GA.3520-001 Honors Analysis of Algorithms
Spring 23: CSCI-UA.0453-001 Theory of Computation
Fall 22: CSCI-GA.3520-001 Honors Analysis of Algorithms
Spring 22: CSCI-UA.0453-001 Theory of Computation
Fall 21: CSCI-GA.3520-001 Honors Analysis of Algorithms
Fall 20: CSCI-GA.3520-001 Honors Analysis of Algorithms
Spring 20: CSCI-GA.3033-​028 Hardness of Approximation
Fall 19: CSCI-GA.3520-001 Honors Analysis of Algorithms
Fall 18: CSCI-GA.3520-001 Honors Analysis of Algorithms
Fall 17: CSCI-GA.3520-001 Honors Analysis of Algorithms
Fall 16: CSCI-GA.3520-001 Honors Analysis of Algorithms
Fall 14: CSCI-GA.3520-001 Honors Analysis of Algorithms
Spring 14: CSCI-GA.3350-001 Theory of Computation (Honors) , aka, Computational Complexity
Fall 13: CSCI-UA.0453-001 Theory of Computation
UChicago:
Winter 13: Topics in TCS (PCPs and Hardness of Approximation)
Autumn 12: Discrete Mathematics
Spring 12: Complexity Theory A
Autumn 11: Discrete Mathematics
NYU:
Spring 11: G22.3033-005 Special Topics in Algorithms
Fall 10: V22.0453-001 Honors Theory of Computation
Spring 10: G22.3350-001 Computational Complexity
Fall 09: G22.3520-001 Honors Analysis of Algorithms
Spring 09: G22.3033-002 Computational Complexity
Fall 08: G22.3520-001 Honors Analysis of Algorithms
Spring 08: G22.3033-007 PCPs and Hardness of Approximation
Georgia Tech:
Fall'04 : PCPs and Hardness of Approximation
Spring'05 : CS 6520: Computational Complexity
Spring'05 : Algorithmic Theory of Metric Embeddings
Spring'06 : Analysis of Boolean Functions
Spring'06: CS 4510: Theory of Computation
Fall'06 : CS 1050A: Constructing Proofs
Spring'07 : CS 6520 : Computational Complexity


<![if !supportLineBreakNewLine]>
<![endif]>